When you go into the same office day after day you want to know that it is clean, tidy, and a healthy place to be. Beyond simple preferences, an untidy and unclean office can lead to a loss of productivity, and unhappy, and even sick employees. It can be tough, however, to know if you are doing a good enough job cleaning your own office. Professional services clean for a living, have exacting standards, and will do an excellent job, but is it worth hiring out?
Here we will look at the proper way to clean an office both as a professional and for those who want to do it themselves. The most important thing is that the workplace is indeed getting clean. Have a look at the differences in service versus you and your team doing the work, and see if it might well be better to get a cleaning professional for your office instead.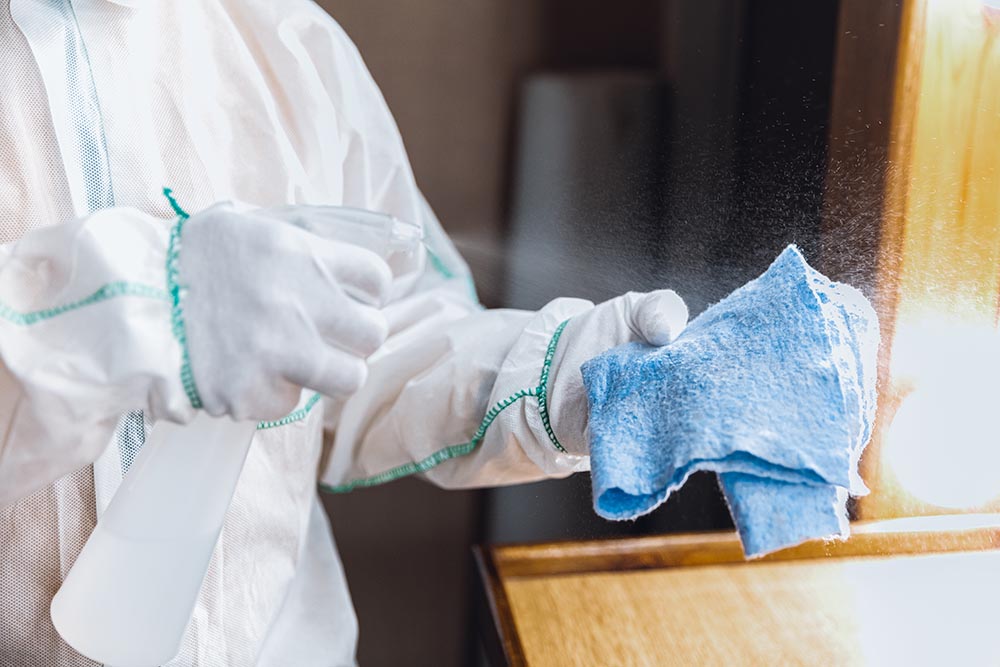 What is the proper way to clean an office?
There are many ways to properly clean an office, as long as you do a thorough job, use the right kind of chemicals, and use them correctly. Each office is slightly different, and the level of cleaning and how often you need to do it can vary depending on foot traffic, the size, and several other factors. Here we will give a broad idea of how to clean an office to get you started.
Start with as little mess as possible – it is hard to clean a floor if you can't even see it. Try to tidy away as much as you can. It will make the rest of the process easier whether it is you cleaning or someone else.
Clean any dishes and cups and put them away – a kitchen is a key place for the spreading of germs so it is key to focus a lot of your attention here. Don't just clean cups and leave them on the side. Put everything in its place as you go along.
Scrub and clean all toilets and sinks at least once a day – it is clear that these are another key source of smells, dirt, and the spread of germs and sickness. It is not enough to simply put some chemicals down the toilet, you have to properly scrub them too.
Vacuum, sweep, and mop – people walking in and out can bring all kinds of muck so give the floors a good clean.
Clean and disinfect all surfaces and points of contact – anything that lots of hands could touch, such as door handles, should be cleaned as well as any and all surfaces, desks, counters, That you have in the office.
These are just some of the key areas to consider, so you can see why it would be tempting to let a professional company like Enjoy Life Services take charge. Not only will they save you time and effort, but it is their entire focus and they will therefore do the best job that can be done.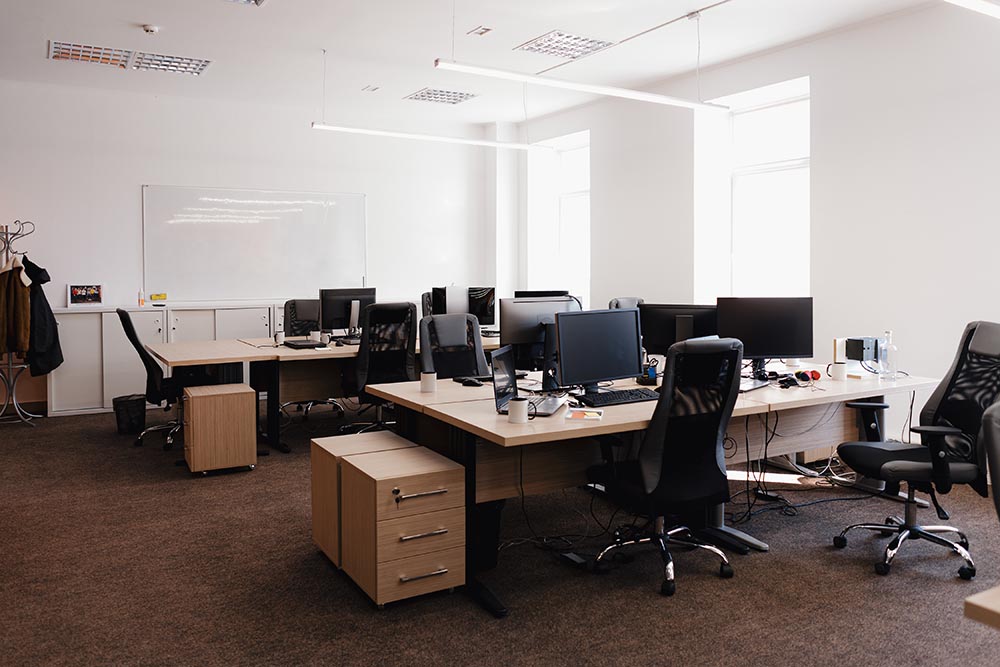 How do professionals clean offices?
Professional cleaning services have the experience, expertise, and equipment to give you a superior clean than anything you could do yourself. As they do this work every day and for a living, they are quick and efficient while still eliminating the germs and bacteria in your workplace.
A dirty office can harbour dust, allergens, and dirt, as well as serious germs that can cause illness. Professionals will go from your ceilings to floors and get rid of all of this in one go. The first time you use a service you will often find they have to do a deep clean to get the office to a level where they can do regular cleans for a while. Regular cleaning helps to keep everything under control, keeps away the bad odours, and keeps your employees happy.
One of the top reasons to go for a service is the chemicals they use to do their jobs. This is their field of expertise so they know the right solution to each problem. Many people who choose to do it themselves don't realise that cleaning is actually not enough. It doesn't do anything to actually kill the bacteria. A lot of people think sanitising is the highest level of cleanliness, but this only removes and kills germs to a level deemed 'safe'.
Professionals will disinfect the workplace and make sure it is a spotless, fresh, and welcoming place to be for your employees and visitors alike.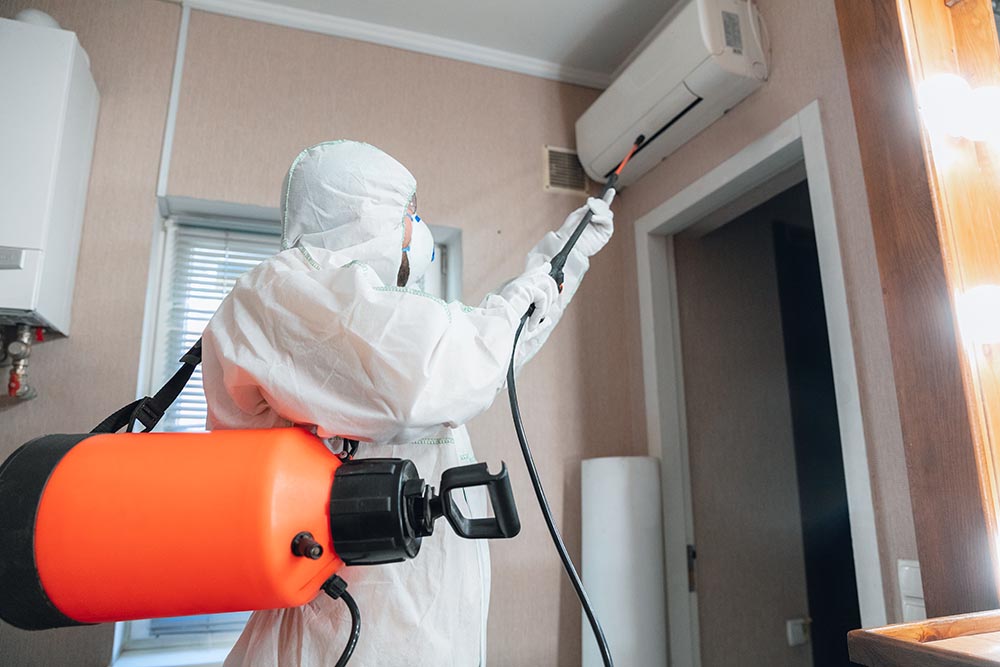 What is included in a deep clean of an office?
Deep cleaning, a more intensive clean as mentioned above, is a central part of keeping your office or workspace free from the build-up of dust and dirt. Basically, a deep clean is everything you would already see being done plus all the jobs that you don't. It depends obviously on the office in question. Some have different needs than others but in general, it is better and a more thorough clean.
Anything from cleaning light fixtures and switches to the insides of cabinets and behind and underneath every cabinet can be included. It really is a top to bottom clean encompassing everything in the room, everything you touch, use or sit on.
How often you deep clean will depend on your requirements. Some places will go for once a week, others once a month. It is a great way to entirely reset and know that your workplace is as spotless as it can be.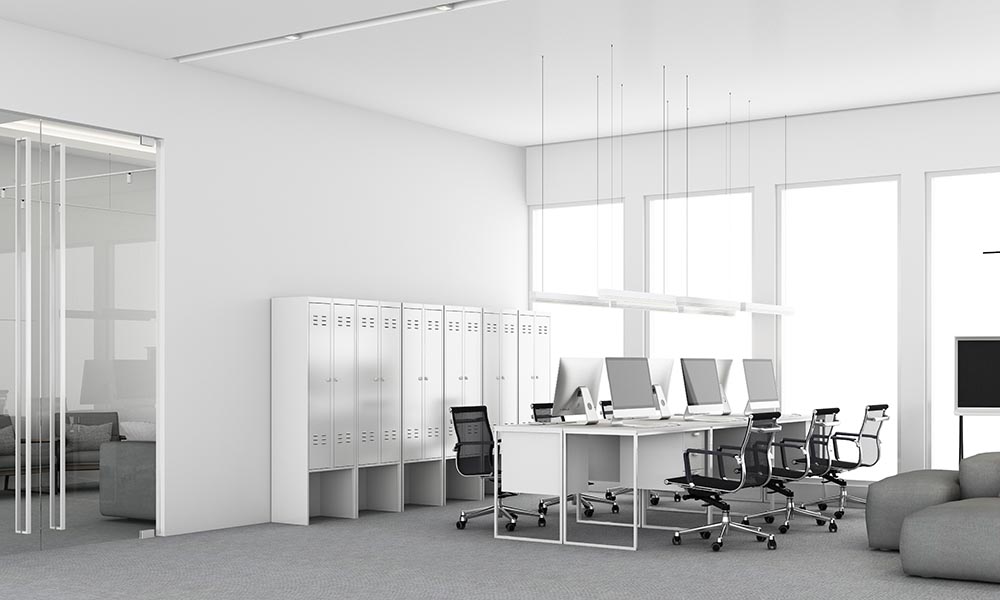 There are many proper ways to clean an office as long as you do a good job. Keep up daily regular cleaning, do a proper deep clean as and when needed, and tailor it to suit your own workplace. If this all seems like too much to pile on after a full day at work, consider using a cleaning service instead and enjoy a spotless office without the effort.