The story of tea begins long, long ago in China. According to legend, in 2737 BC, the Chinese emperor Shen Nung was sitting under a tree and waiting patiently while his servant boiled drinking water. Then, some leaves fell from the tree and landed in the boiling water. Shen Nung, who was a renowned herbalist, decided to try the infusion that his servant had accidentally created, and the passion for tea drinking was born! It's a shame we won't know the servant's name, as, by the looks of it, they should have been credited for this awesome discovery! 
In any case, tea took off in a big way! It has spread all over the world and is one of the most popular beverages in history. Fast forward to today, and people are still drinking tea all over the world. 
Who would have thought that all those years ago, when the beverage was first discovered, there would be tea houses all over the world where people come to sit, relax, enjoy one another's company, and share food together. 
Now, there are all sorts of tea drinking experiences, from high tea, afternoon, tea, cream tea, low tea, regular tea, herbal teas, and on and on it goes. So, in this article, we're going to go through the various types of tea events and what they entail.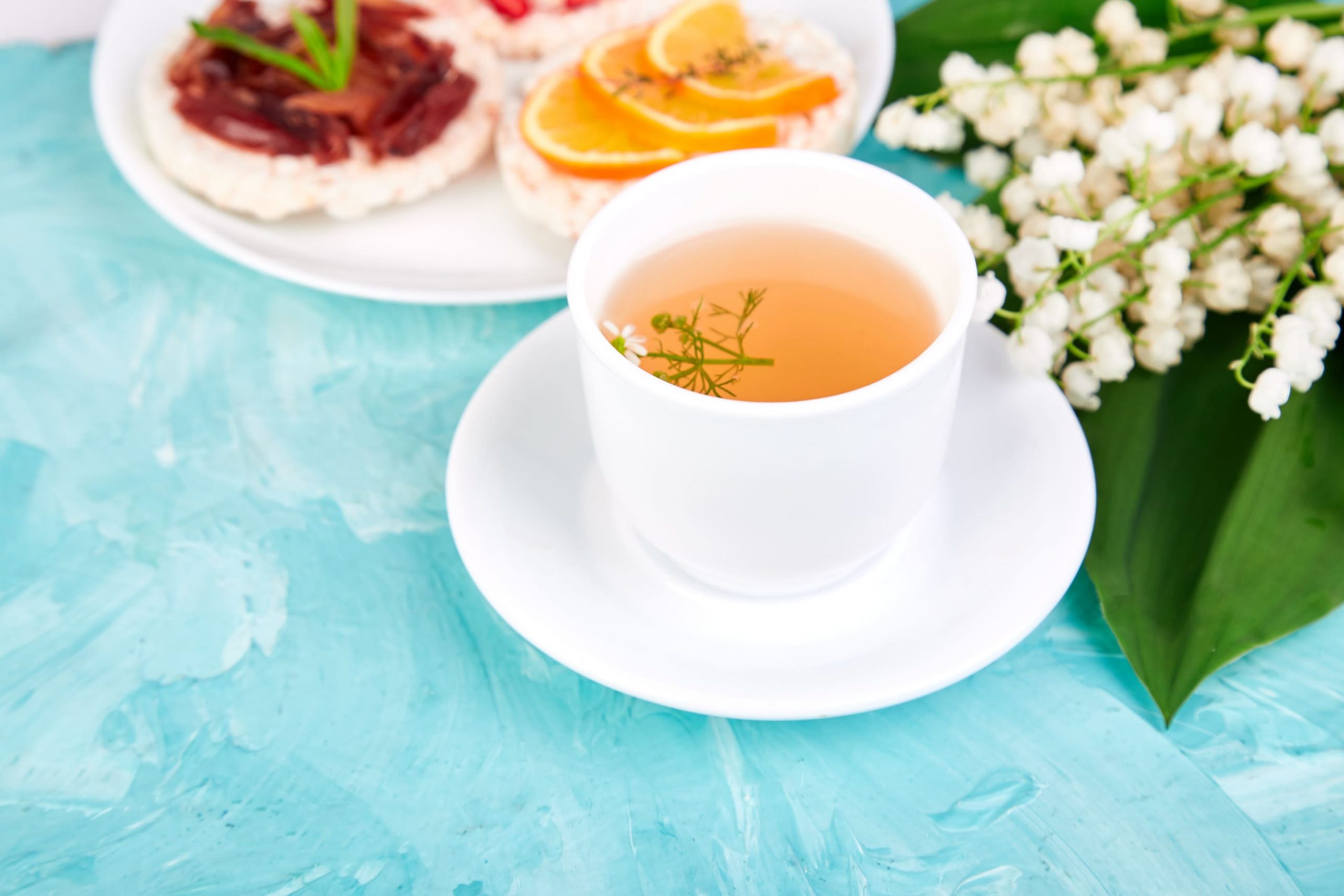 High tea vs afternoon tea
High tea isn't as fancy as it sounds! You see, the delicious scones and sandwiches and cakes that you likely picture are all the hallmarks of an afternoon tea (served in the mid-afternoon). 
A high tea, however, is more of a substantive affair, which means that more food is consumed. Things like meat, fish, and egg dishes, including bread and desserts. High tea is often served in the early evening and is considered as a light supper, served with hot tea. 
High tea vs low tea
This is where it can get confusing. You see, low tea and afternoon teas are one and the same. Afternoon tea gets the name 'low tea', as it is most often taken at a low table, sitting in a comfortable seat. 
High tea gets its name from the fact that it is typically served at a high table (or the dinner table). This occurs at the end of a long, working day. People get together for a sumptuous meal with some hot tea to recover from the day's labour. 
Whether you decide to serve a more luxurious tea or a hearty meal; both truly are a wonderful way to share good company and entertain guests. 
Cream tea vs afternoon tea
Now, what is the difference between cream tea and afternoon tea? Well, afternoon tea tends to be made up of three courses of food and a nice hot pot of tea. There's a savoury course first with sandwiches, next, scones are served with jam and clotted cream, with a third and final course of sweet pastries (all the while enjoying some delicious hot tea). 
Again, afternoon tea is also known as low tea, so try not to confuse them as being different affairs. 
A cream tea, is simply a condensed version of an afternoon tea, skipping the multiple courses and sticking with the one; scones, cream, and jam! 
So, if you are looking to get together for a friend but you don't have much of an appetite, then some scones and tea are a nice way to enjoy one another's company without filling up too much on food. 
Tea vs high tea
In the UK, tea is another name for 'supper' or 'dinner'. In many homes, people still refer to the evening meal as tea (e.g., "what's for tea tonight?") This is enjoyed around the dining table with friends and family in the evening after a long day at work. Thus, tea and high tea are actually interchangeable and typically refer to the very same experience. 
Experience high tea in style 
If you are a tea lover and wish to experience it properly when we would recommend high tea at a tea house, or one of the many other wonderful tea houses around. It's the perfect way to experience some delicious food and drinks in a sophisticated dining experience with your favourite people. 
And of course, tea doesn't have to be a 'going out' affair. In fact, you can enjoy tea, high tea, low tea, and all over the other tea-drinking experiences from your very own home! All you need is a fancy teapot and a Christina Re cake stand for displaying your delicious cakes and savour snacks for your guests to enjoy! 
Conclusion 
With so many different variations, it can get confusing. However, as discussed in this article, many of the terms are actually interchangeable:
Tea and high tea tend to mean the same thing

Afternoon tea and low tea are the same

Cream tea is simply a condensed version of the afternoon/low tea experience. 
We hope that you have found this article useful and that you now have a better understanding of how the various terms are related to the tea-drinking experience. Enjoy!