What's the difference between fly screens vs security screens? Do security screens really work? How much does it cost to put security screens on windows?
When choosing a home windows are such a key factor, letting in light, air, and providing beautiful views. You might adore your many windows, but over time, you may start thinking about what else could get in through those windows other than a nice breeze.
Window screens are an excellent way to add a layer of protection while still allowing you to reap the benefits of your windows. But what different screens are available? And how much do they cost? Read on to find out…
What is the difference between a fly screen and a security screen?
The two key types of window screens are arguably fly screens and security screens. They each provide key benefits and serve a particular purpose, yet they also have many differences. The window screen you choose will depend on what it is you are trying to keep out of your home, and how strong a protection you are looking for.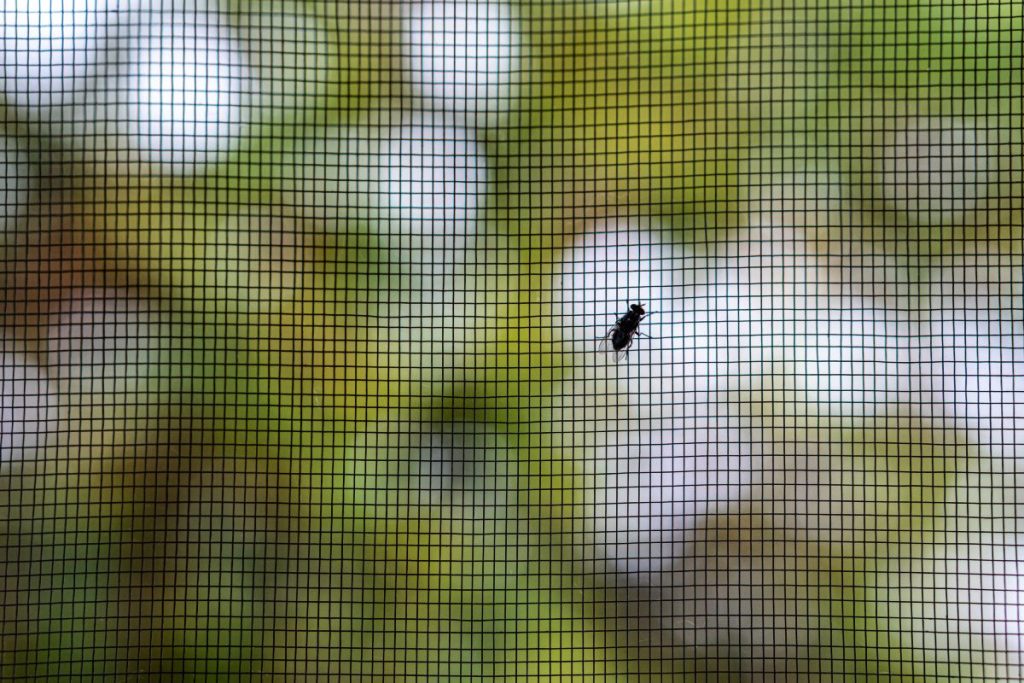 Fly screens
Fly screens, much like their name suggests, are there to keep out flies, bugs, and insects from getting in through your windows. While it is so tempting in the warmer months to throw your windows open and entice a delightful breeze, this is also when the bugs come out to play.
There are few things more irritating than hearing the Zzzz of a fly or another insect in your ear just when you are trying to drop off to sleep. Or to wake up with bites, and stings, or to find a bug looking right at you. That's where a fly screen comes in. Putting one of these on your window will keep out creepy crawlies, letting you enjoy the ventilation you need without the downside.
The key points to remember about fly screens are:
Fly screens keep insects out
Fly screens are made of mesh
Fly screens are cheap to buy
Fly screens are easy to install
Fly screens can be easily damaged
Fly screens do not offer any increased security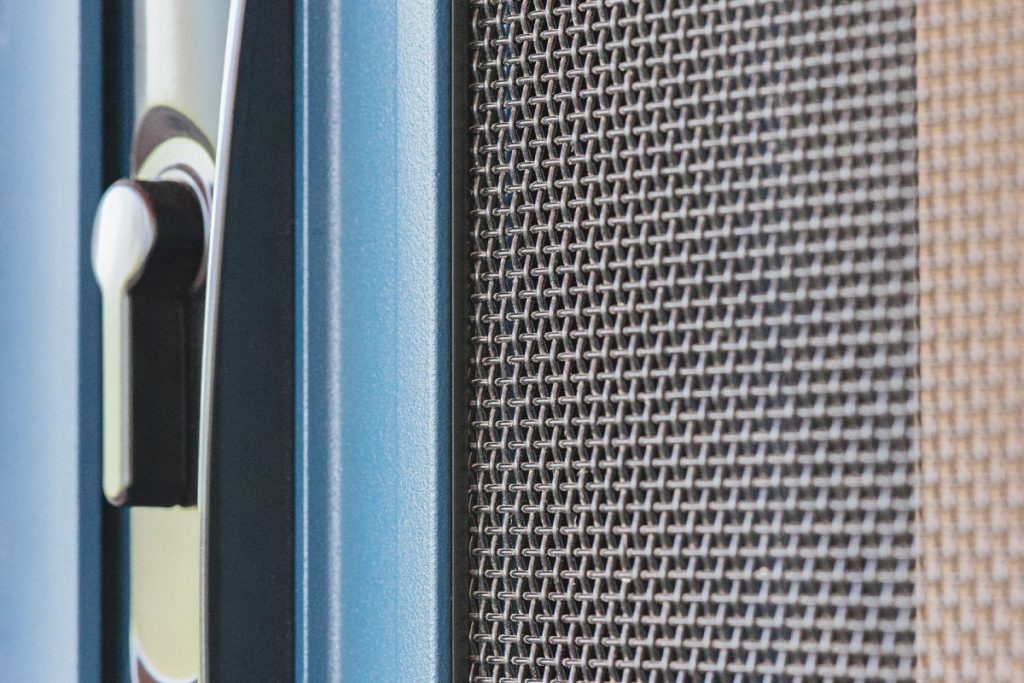 Security screens
While insects are an irritant, your windows have a much more severe downside. They are weak points in your property, posing a security risk. A way that intruders could find their way inside your home. Your house is the place you keep precious belongings, but far more precious people. It is imperative that you take every security precaution to keep both of these safe.
Security screens are made of metal and other tough materials, creating a durable and tough protective layer that you can place on all the windows in your home. Your metal or composite security screen will protect you from intruders, while still keeping the less serious trespassers – insects – out as well.
Security screens look more seamless than fly screens, are longer lasting, and are much harder to damage. They are made to withstand much more than any fly screen since security screens are designed to keep out all but the most determined of intruders. You do have to pay more for this added protection than you would for just a fly screen, but the value of a security screen is infinitely higher.
Security screens can also be much more expensive to have installed. However, if you choose the right security screen installation company, you can get professional installation by an expert without paying through the nose. Proper installation is key if you want your windows to truly be as secure as possible, so this cost is again well worth the extra dollars.
The key points to remember about security screens are:
Security screens keep out both insects and people
Security screens are made of metal or composite that is far more effective than mesh
Security screens are incredibly durable and tough
Security screens look better than fly screens
Security screens are more expensive than fly screens
Security screens are less easy and more costly to install
Do security screens really work?
Security screens have proven to be impressively effective in keeping your home protected. Whether applied to windows or to doors, these screens are made to keep people out, and in this, they are extremely successful. Indeed, security screens are thought to be better protection against burglars than alarm systems, CCTV cameras, and other gadgets.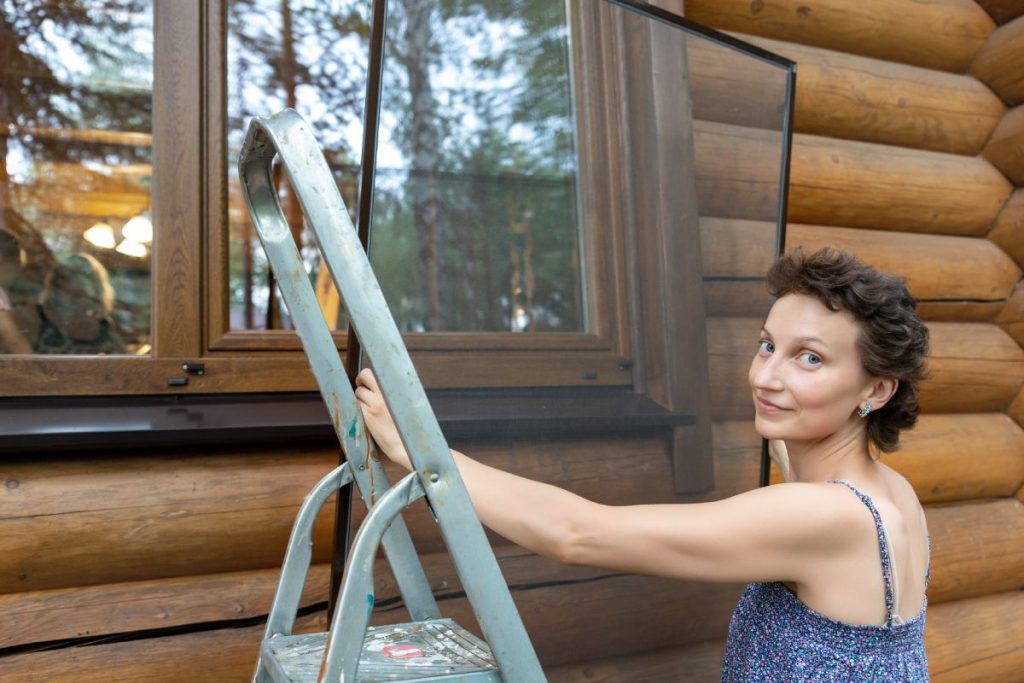 When burglars see that a house has security screens or the windows and doors prove impossible to open, they will almost always be immediately put off. Even the most determined intruder will find it nearly impossible to gain access to your home if all entry points are protected with correctly installed security screens.
Security screens are not enough by themselves to turn your home into Fort Knox. If someone really wants to get around your screens, they might be able to find a way. However, between the deterrent value of simply having these screens, and their actual near impregnability and durability, there is no doubt that security screens do, in fact, really work.
How much does it cost to put security screens on windows?
The cost of security screens can vary wildly, depending on a number of factors including how many you need, the size of your windows, where you are, and the quality of the screens that you choose. Installation can also vary, as some companies will offer cheaper deals in some areas, while in others you may have less choice.
To get your security screen installed correctly, you can expect to pay as much as AU$50 per square foot, though you can get preassembled screens installed for much less. The highest quality security screens can cost you AU$1000 per window, a high price to pay, but a bargain for peace of mind knowing that your home and its inhabitants are safe.
Final thoughts
There are many key differences between fly screens and security screens, so the main question to ask yourself is whether you are interested only in keeping out insects, or if you want more. If you want to add a crucial layer of protection to your home, deterring burglars and keeping out people as well as insects, security screens are the right choice for you.