Buck's party ideas Australia: What is a Buck's Party? Dress up themes, things to do and the rules | Click here to get inspired and find out the do's and don'ts
There comes a time in every man's life when he must pack up his seed-sowing kit and submit to the proverbial ball and chain. However, before taking the plunge, they get one final night of freedom: a traditional buck's party. 
In this article, we're going to explore some buck's party ideas in Australia, including dress-up themes, things to do, and what kind of rules apply! 
Hold onto your blow-up dolls, it's about to get weird…
What is a Buck's Party?
First things first, what is a buck's party?
A Buck's party (aka a 'stag do' in the UK, or 'bachelor's party' in the States), is a celebration held for the groom-to-be before his wedding day.
It's an opportunity for the groom and his friends to bond, create lasting memories, and have a great time together – before tying the knot.
Buck's parties are known for their lively and often adventurous (boisterous) nature, with activities tailored to the groom's preferences.
In many cases, the buck/groom has no part in the planning and may often be subject to various pranks (e.g., being the only one in fancy dress and having to drink an exorbitant amount of alcohol).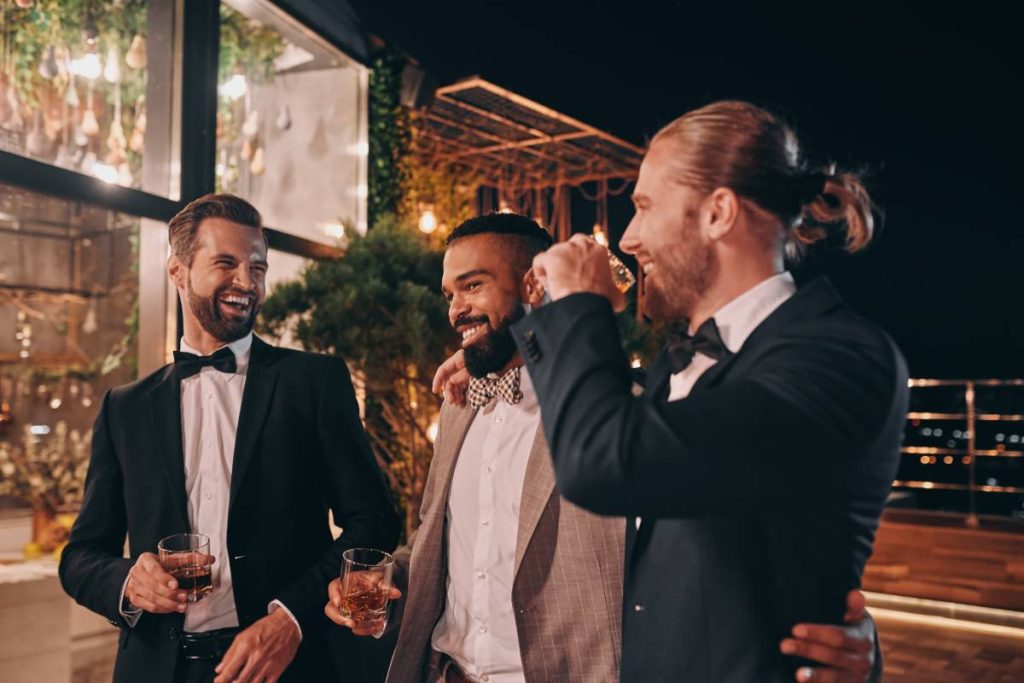 Buck's Party Ideas in Australia:
To give you a rough idea of what to expect on a buck's party, here are some common options in Australia:
Pub Crawl: Explore the vibrant nightlife of major cities like Sydney, Melbourne, or Brisbane, hopping from pub to pub. You can even try 'pub golf', which is essentially a pub crawl but with extra steps!
Outdoor Adventures: Go camping, fishing, or hiking in the breathtaking Australian wilderness. For the more active buck, a trip into the unknown always goes down well.
Adventure Sports: Try thrilling activities such as a skiing holiday in Japan, skydiving, bungee jumping, or white-water rafting (this is even better if the buck isn't the adventurous type)!
Golfing Getaway: Organise a golfing trip to one of Australia's many renowned golf courses (or alternatively you can get the buck black-out drunk and leave them hog-tied at the 18th hole).
Private Boat Party: Charter a boat and enjoy a day of cruising, swimming, and partying out on the water. It's also worth checking out some of the awesome fishing charters available in Australia's coastal cities.
Casino Night: Plan a fun-filled evening at a casino, trying your luck at poker, roulette, or blackjack. A 'tamer' alternative is renting party casino tables and croupiers (that way you can all avoid risking your life savings on the Roulette).
Ultimately, it's all about throwing a party that the buck will actually enjoy. It's OK to tease and prank the buck, but you should—at the very least—plan the party around things that genuinely interest them. What are their hobbies; their greatest passions? Figure that out and you'll be off to a good start.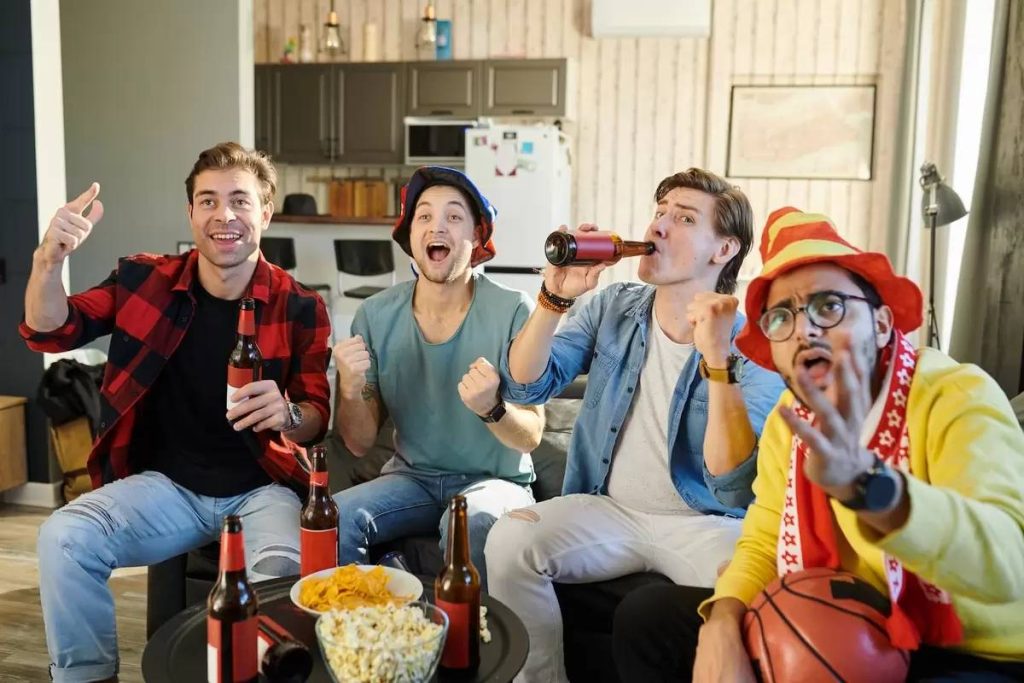 Buck's Party Dress-Up Themes and Tips:
Here are some easy 'dress-up' ideas to get the creative juices flowing:
Superheroes: Dress up as your favourite superheroes or create your own unique superhero persona.
Sports Teams: Represent your favourite sports teams / all-time fav athletes by dressing up in their jerseys or sporting gear.
Movie Characters: Choose iconic movie characters and go all out with costumes and accessories. After all, 9 friends make a fellowship.
Hawaiian Luau: Embrace the tropical vibes with floral shirts, grass skirts, and leis.
Classic Gentlemen: Dress in dapper suits, bowties, and fedora hats for a sophisticated look. (there's nothing quite like dressing to impress and then getting so drunk that by end the night you've got Brogues for hands and a polka-dot tie wrapped around your head like Rambo).
Printed T-shirts: get custom printed t-shirts for everyone to wear (e.g., with the buck's face on the back or some silly nicknames for every party member).
Tips: Encourage everyone to participate, but be mindful of any dress code requirements for certain venues or activities. The last thing you want is to have some of your party be unable to enter clubs. And of course, make sure that the groom's costume stands out, making him the centre of attention.
What Can You Do on a Buck's Party in Australia?
If you are still short on inspiration, here are some other ideas for a solid buck's party in Australia:
Paintball or Laser Tag: Engage in 'friendly competition' and adrenaline-pumping battles.
Whiskey or Brewery Tasting: Explore Australia's flourishing craft beer and whiskey scene with a tasting tour (you're going to get drunk anyway so you might as well do it properly).
Go-Kart Racing: Experience the thrill of high-speed karting on professional tracks. Just try not to ram the buck too hard (oi oi).
Private Poker Night: Host a poker tournament with the groom and his friends, adding a touch of drama to the eve.
Barbecue and Beach Day: Enjoy a relaxed day at the beach, grilling delicious food and playing beach games. Simple but effective.
Private Karaoke: Sing your hearts out at a private karaoke room and unleash your inner rock star. There's got to be at least one of you who can sing!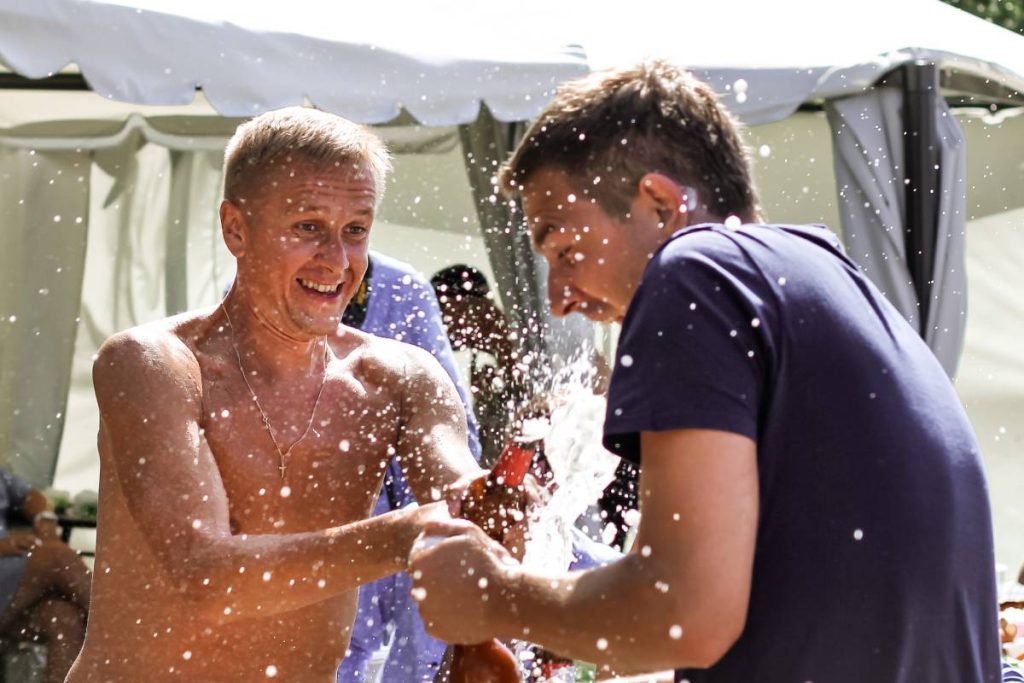 Are There Any Rules or Laws to Be Aware of for Buck's Parties in Australia?
And finally, are there any rules or laws that you need to be aware of before hosting a buck's party? Remember, "it's all fun and games until somebody gets hurt". So, make sure you do your due diligence and don't go overboard on the buck-hazing:
Respect and Consideration: Ensure all activities and pranks are within the groom's comfort zone and do not cross any boundaries.
Noise and Neighbours: Be mindful of noise levels, especially if renting accommodation or hosting a party in a residential area.
Public Nudity: Public nudity is generally not allowed in Australia, so be cautious and respectful of the laws.
Alcohol Consumption: Drink responsibly and consider organising transportation to ensure the safety of all participants.
Venue and Activity Regulations: Check the specific rules and regulations of venues or activities to avoid any surprises or complications.
Conclusion
Organising a buck's party in Australia offers endless possibilities for creating an unforgettable experience for the groom and his friends. From adventurous outdoor activities to themed dress-ups and bustling nightlife, there are many options to suit every taste and preference.
Remember to respect the groom's boundaries, follow local laws and regulations, and prioritise the safety and enjoyment of everyone involved.
With these ideas and guidelines in mind, you're well on your way to throwing an epic buck's party that the groom will cherish for a lifetime.
Cheers to a fantastic celebration!