Well, we didn't quite have hover boards and flying cars, but 2015 was still quite the year. Regrettably, it will be recalled with a dim reminiscence, in a year when we were asked to mourn more often than we'd like to. One city in particular will resonate in future years when 2015 is looked upon. Paris.
The year started and ended with a sense of loss over the horrific Charlie Hebdo massacres, only to be followed in October with the city wide shootings and bombings. The world cried Ju Suis Charlie and painted their facebook profiles with the French flag, all too aware that the threat of extremism can manifest anywhere at any time. Paris could also be looked upon as the site where the world turned a corner on climate change, as countries united in a historic deal to reduce the rise in global temperatures to an ambitious 1.5 degrees.
Back home we had our fair share of dramas. Prime Minister Tony Abbott's demise began on a hot Australia Day, when his decision to knight Prince Phillip started the chain of events that led to Malcolm Turnbull's ascension to the lodge. The Bali duo's executions in Indonesia shocked many, and the eastern suburbs of Melbourne recoiled in horror over the appalling murder of schoolgirl, Masa Vukotic. Out of the blue, hepatitis A became a concern over dodgy frozen berries from overseas at our supermarkets, while farmers back home in Western Victoria continued to do it hard in the ongoing drought. Reclaim Australia fronted up against No Room for Racism, using our streets as their boxing ring, while the real boxers, Floyd Mayweather and Pacman, faced off in what was dubbed the 'Fight of the Century.'
Overseas we sympathised with the victims of the Nepal Earthquake, and we offered our support to the people of Vanuatu in the wake of Cyclone Pam. We shook our heads at the regretful inevitability of American shootings, and we smiled at the news that Princess Kate had baby Charlotte. Caitlyn Jenner was a talking point, and Donald Trump continued his seemingly inexorable rise in the polls in the GOP primaries. All the while, Islamic State continued its web of influence over Iraqi and Syrian territory, and into the hearts and minds of the impressionable and vulnerable.
Predictably, the old heads of Ben Cousins, Lance Armstrong, Ryan Crowley and Dustin Martin found themselves in strife, while Karmichael Hunt landed himself in controversy over a cocaine scandal. The Adam Goodes saga dragged on, dividing sports fans, while Jason Day's exploits on the golf course continued to get the nod from Australians. Meanwhile, Lydia Ko took the womens' Australian Open, while Novak Djokovic continued his amazing run at Rod Laver Arena. Jarryd Hayne lived his boyhood dream, we bid farewell to Chris Judd, and James Hird finally fell on that well sharpened axe. Greyhound racing caused headlines over live baiting, and horse racing fascinated for different reasons in the wake of Michelle Paine's historic Melbourne Cup win on Prince of Penzance.
Of course, Australia pocketed the cricket world cup, while Hawthorn continued on their merry way with a three-peat. Mick Malthouse found himself unemployed, and the A-League found it difficult to keep crowds in the venue for the duration of the match. The West Indies and New Zealand left us wondering why they bothered turning up for the summer, and we bid farewell to Michael Clarke as captain. On the soccer front, Australia was the toast of Asia when it won the Asian Cup against South Korea.
On the music front, the same A-List of Adele, Bieber, Swift and Sheeran dominated the airwaves, while Courtney Barnett spread her name globally as a new Australian star. Sam Smith dominated the Grammys and surprisingly provided the theme for the new Bond film, Spectre. Meanwhile, Kanye West stayed true to form causing disruption at the Grammys, while Miley Cyrus continued her sad descent into wanna-be badass, clearly grinding the gears of Nicki Minaj along the way. Oh, and Coldplay had another new album.
The big screen provided plenty of highlights, with Birdman taking out Best Picture on the night of Neil Patrick Harris' much maligned Oscars presentation. Eddie Redmayne impressed on The Theory of Everything, and the usual Marvel films were rolled out, producing both memorable and forgettable films. There was the annual Hunger Games fix, and Johnny Depp's dogs caused a stir. Yet despite everything, 2015 will be remembered as the year Star Wars returned to glory, when sceptics took their hats off to Disney for providing a seventh instalment that doesn't suck.
Yes, it was quite the year. Now, of course, come the awards:
Best film: Star Wars. Episode VII – The Force Awakens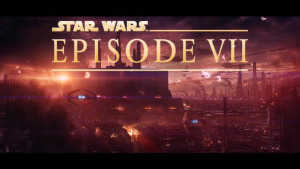 Let's face it, was it ever going to be anything other? It booted box office records out of the galaxy and sent critics out of the cinemas with their tongues wagging. Not to mention the millions of crazed fans salivating at the mouth counting down the days for a film that was everything but disappointing.
Honourable mentions: Inside Out; Kings Men; Big Hero 6; Selma; Mad Max-Fury Road; Spectre.
Best song: Renegades – X Ambassadors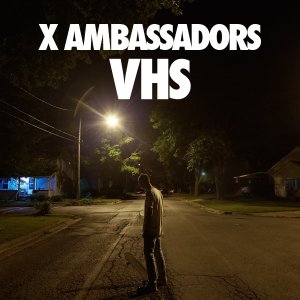 A very disappointing year in music, and a difficult year to find something that even mildly scratched the outer surface of mediocrity. Whether you're a Nova or Triple J listener, it is slim pickings this year. So among the usual collection of Bieber and Swift pop, along with the familiar sounds of Adele, came this gem from an Indie New York band. Thankfully.
Honourable mentions: The Wire – Boy & Bear; Ocean Drive – Duke Dumont; Sorry – Justin Bieber; The Hills – The Weeknd; Hold me up – Conrad Sewell
Most overplayed song: What do you mean? – Justin Bieber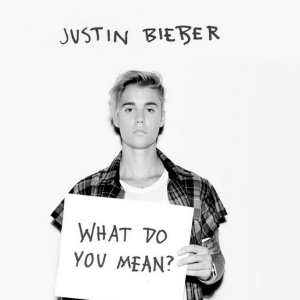 No, this is not Bieber hating. In fact, I'll admit to shazaming Sorry and being embarrassed to find that I like a Bieber song. But this forgettable one liner was thrashed on the radio ad nauseam.
Dishonourable mentions: DownTown – Macklemore & Ryan Lewis; Hotline Bing – Drake
Best artist: Taylor Swift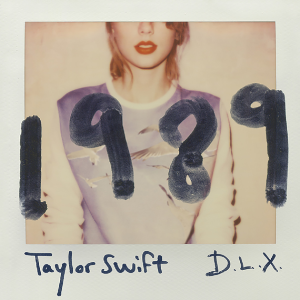 Dominated. Not my cup of tea personally, but who can deny that 1989, released October 2014, saturated the airwaves all year? Six singles, eight Grammy nominations and 8.6 Million album sales later, along with a flurry of tours, you have the artist of 2015.
Honourable mentions: Adele; Troy Sivan; Tame Impala; Conrad Sewell; Justin Bieber.
Best television show: Game of Thrones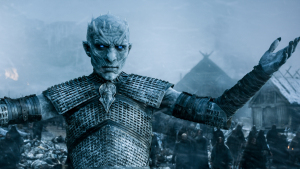 I called it in 2014, and nothing has happened to change my opinion this year. Season five was slightly slower than previous productions, but George R.R Martin's brainchild continues to impress millions across the world.
Honourable mentions: Walking Dead; The Project; House of Cards; Fargo
Most overrated show: Gogglebox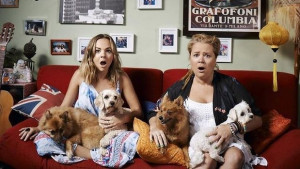 Call it entertaining if you like, but humanity reached a low point in collective intelligence when it became acceptable to pass the time by watching people watch television. I mean, seriously, come on, people. Read a book.
Dishonourable mentions: Desperate Housewives of Melbourne; Reno Rumble; The Block; I'm a Celebrity, get me out of here; Married at First Sight.
Biggest flog: Donald Trump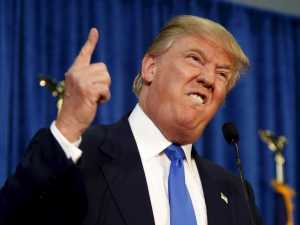 There are many in the running, but Donald takes the prize because not only is his buffoonery cringe worthy, it's dangerous. It's one thing to be a respectful conservative, and another thing to be a dog whistling, populist, bigoted, humorless wrecking ball. Apparently the solution to gun violence is more guns, and the next phase in the war on terror is to further marginalise Muslims by implementing a blanket ban on their entry into the United States. If, somehow, he becomes president of the U.S, invest in a bomb shelter. Trump appeals to many voters because he offers simplistic, black and white solutions to complex problems. That is dangerous.
Dishonourable mentions: Trophy hunters; Nick Kyrgios; Miley Cyrus; Dustin Martin; Caitlyn Jenner; James Hird; Kanye West; Bronwyn Bishop; the Taxi Industry.
Best newcomer: Conrad Sewell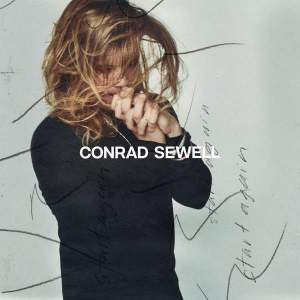 Started the year as the support act for Ed Sheeran, ended the year with the ARIA song of the year for Start Again. He's only released one EP and he already has three hit singles. Born entertainer.
Honourable mentions: Luke Beveridge (Western Bulldogs coach); Daisy Ridley (Star Wars)
Most over talked about: Caitlyn Jenner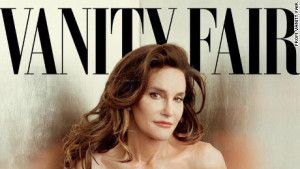 Apparently the hardest part about being a woman is figuring out what to wear?! And who said she was a great role model for transgender people? Talk about trivialising. The tipping point was when she pocketed Woman of the Year courtesy of Glamour Magazine. Predictably, there was widespread controversy with former recipients handing back their awards in disgust. Wisely, the magazine reversed its decision.
Dishonourable mentions: Tony Abbott; Donald Trump; Miley Cyrus; Johnny Depp's dogs.
Biggest social media craze: Profile picture commemorations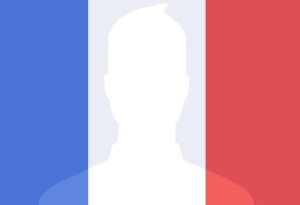 We had rainbow pictures, French flag pictures, and, interestingly, light saber pictures. Yes, 2015 was the year people made visual statements with their social media mastheads. Social media has changed the way we collectively grieve. Token or not, it's a thing.
Honourable mentions: Hash-tag activism; the multicultural emoji; the selfie stick; SnapChat special effects.
Biggest disappointment: The AFL Grand Final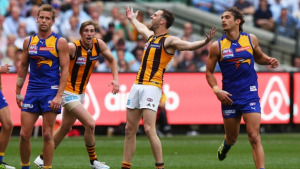 For the third year running, Hawthorn and their sparring partners produced a boring Grand Final. 2013-14 were fruitless games, and 2015 was little different. If you're a Hawks supporter, of course there's little to complain about, but I wonder if even they will be bothered watching the replay of these fizzers in a few years' time.
Dishonourable mentions: South Africa's cricket World Cup choke; Tony Abbott; Bill Shorten's 'year of ideas'; Carlton FC; The West Indies; Ronda Rousey's fight in Australia.
AFL Game of the Year: Elimination Final: Adelaide 16.13.109 Def. Western Bulldogs 14.18.102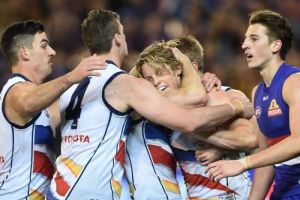 This game had it all from start to finish. A fast paced shoot-out in a finals series that was short on memorable moments. The Bulldogs' commendable season came to a sad end.
Worst decision: Tony Abbott knighting Prince Phillip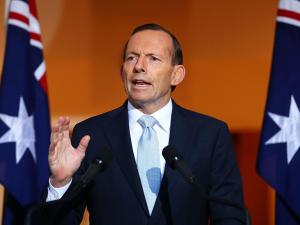 This one was a shocker that nearly cost him his job. Six months later, that was it. Re-introducing knights and dames was backward to begin with, and the former prime minister's 'captain's call' to knight a widely unpopular monarch confirmed many reservations.
Dishonourable mentions: Jake Carlisle's snapchat; Bronwyn Bishop's helicopter ride; the Taxi Industry going on strike because of Uber, thus giving commuters no choice but to use…Uber; Daniel Andrews costing Victorians $1Billion by scrapping the EastWest Link; Q&A allowing convicted terrorist Zachy Mullah to sit in its audience and give him air time;
Saddest moment: Paris attacks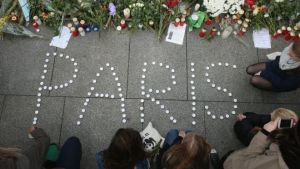 2015 opened with the Charlie Hebdo massacre in January, and it was sadly bookended by the Paris attacks at the end of the year. Some questioned the gravity of global grieving while similar attacks occurred in Beirut, Iraq and Nigeria throughout the year, but the reason Paris struck the heart of so many is its connection to the lives of millions around the globe, and for what the killings represented. The victims were writers, cartoonists, concert-goers, students, workers. Just like us, we morbidly said, while our memories of moments in the city of love further fed our grief.
Other mentions: The murder of Phil Walsh; The photo of Aylan Kurdi, the Syrian refugee washed up on the Turkish shore; Bali duo executions; murder of Masa Vukotic; Cyclone Pam in Vanuatu; Christmas Day bushfires on the Great Ocean Road; Cecil the Lion getting shot by a heartless trophy hunter; Red Cadeaux's death weeks after the Melbourne Cup.
Woman of the year: Angela Merkel (Chancellor of Germany)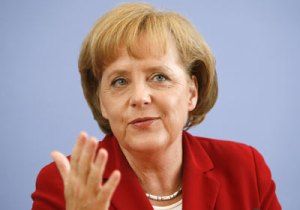 The German leader is arguably the most powerful leader in the free world behind Obama. Clearly Time Magazine agrees, naming her Person of the Year in 2015, along with Forbes, a publication than has named her the most powerful woman in the world for seven years running. As leader of the largest continental country in the European Union, she oversaw a series of existential crises and managed to help steer the beleaguered experiment through.
Honourable mentions: Oprah Winfrey; Aung San Suu Kyi (newly elected leader of Myanmar after spending years in prison); Michelle Payne; Emma Watson.
Man of the year: Malcolm Turnbull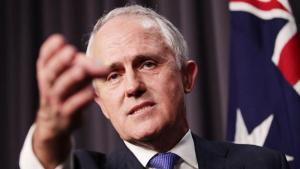 Hallelujah! A leader with a positive message for Australia. The tone has changed. All of a sudden we're talking opportunities, innovation, excitement and potential, thanks to a Prime Minister who can look to the future and articulate a vision. The Australian people have responded, with Turnbull's stratospheric polling numbers carrying neatly into the 2016 election year. One of the highlights will surely be watching Bill Shorten attempt to debate him.
Honourable mentions: David Cameron (UK PM); Patrick Dangerfield; Mark Zuckerberg; Justin Trudeau (Canadian PM).
R.I.P
Malcolm Fraser
Joan Kirner
Richie Bernaud
Leonard Nimoy
Alan Bond
Scott Welland
Christopher Lee
Terry Pratchett
Phil Walsh
Bart Cummings
Han Solo
….And of course, a quick look at the headlines for 2016…
Australia's dismal Olympics medal tally
Turnbull triumphs in a landslide
Geelong returns as a force
Richmond make preliminary final
The Bachelorette cancelled
Star Wars tops Avatar for highest grossing film of all time
Denver Broncos win Superbowl
Major Lazer tops Triple J Hottest 100 with Lean On
Putin escalates bombing in Syria
Ted Cruz wins Republican nomination
Hillary Clinton elected 45th President of the United States
Tanya Plibersek elected leader of the Australian Labor Party
I hope 2015 brought you personally all that you hoped for. Happy New Year for 2016, and remember, the year will be what you make it.