Drinking coffee has long been a popular social past time, however, in recent years it has become increasingly popular in many cities around the world, especially for those who enjoy meeting up with friends, exploring their local area, or simply enjoying a cup of coffee and a good conversation with some family. 
If you want to create a café of your own and build a place where friends and strangers alike can bump into one another, share a delicious brew, and relax from the hustle and bustle of life, there are a few key things that you need to know before going in. 
Given how competitive the market is today, designing a café is no easy feat and requires careful consideration of factors such as atmosphere, menu, and even the furniture that is used. 
In this article, we'll explore the process of creating a café that stands out from the rest and provides its customers with a unique and inviting atmosphere that can't be found anywhere else in your local area! Read on if you'd like to learn more.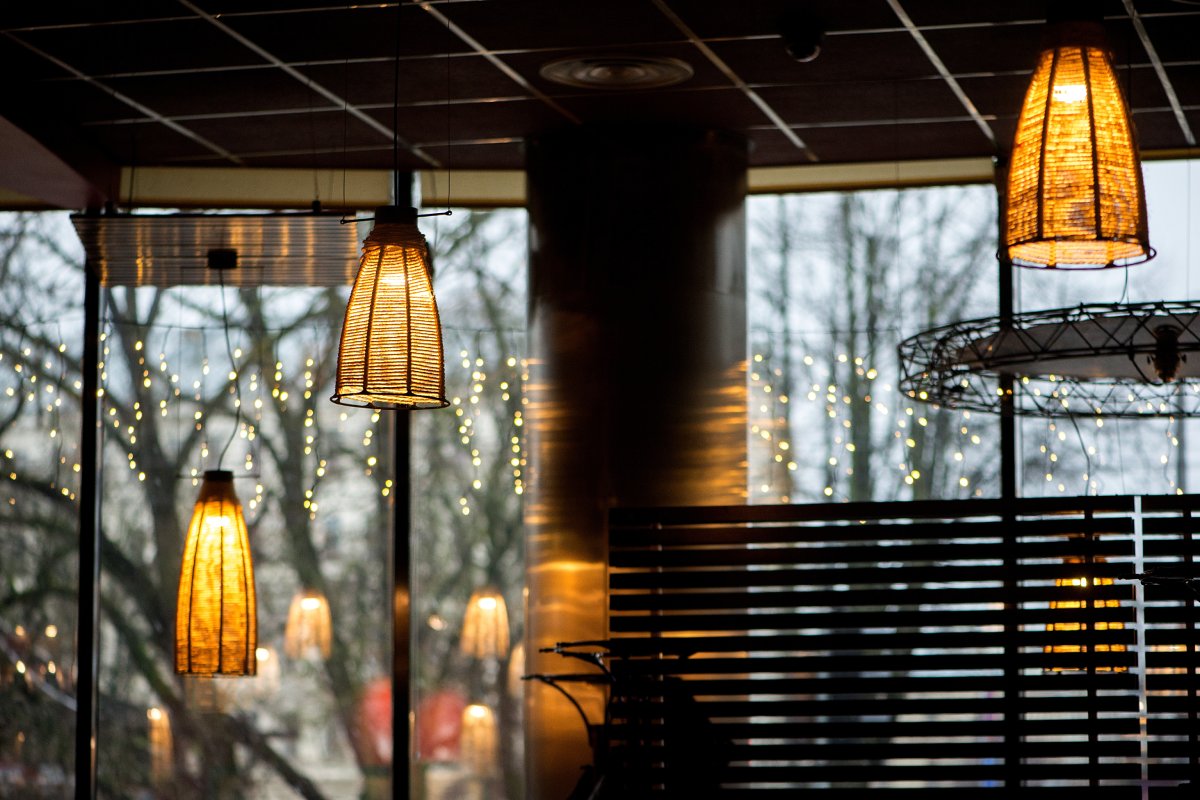 What makes a café aesthetic?
An aesthetic café is a place that not only serves delicious food but also provides a pleasant atmosphere and ambience for visitors. To create an aesthetic café, the design should be carefully planned out with every feature placed with intention. 
Features such as carefully-selected furniture, lush plants, bright and vibrant colours, and artfully-crafted lighting fixtures are essential elements for a cafe's aesthetic appeal. 
Additionally, the café should be well-maintained and organised, with all of its surfaces clean and clutter-free. Finally, the café should have soft background music playing so that its guests can enjoy the entire experience.
Today, drinking coffee isn't just about enjoying a good brew, it's about having a place where you can kick back and relax. You need to think carefully about the demographic that you wish to attract, and then build your aesthetic around those people.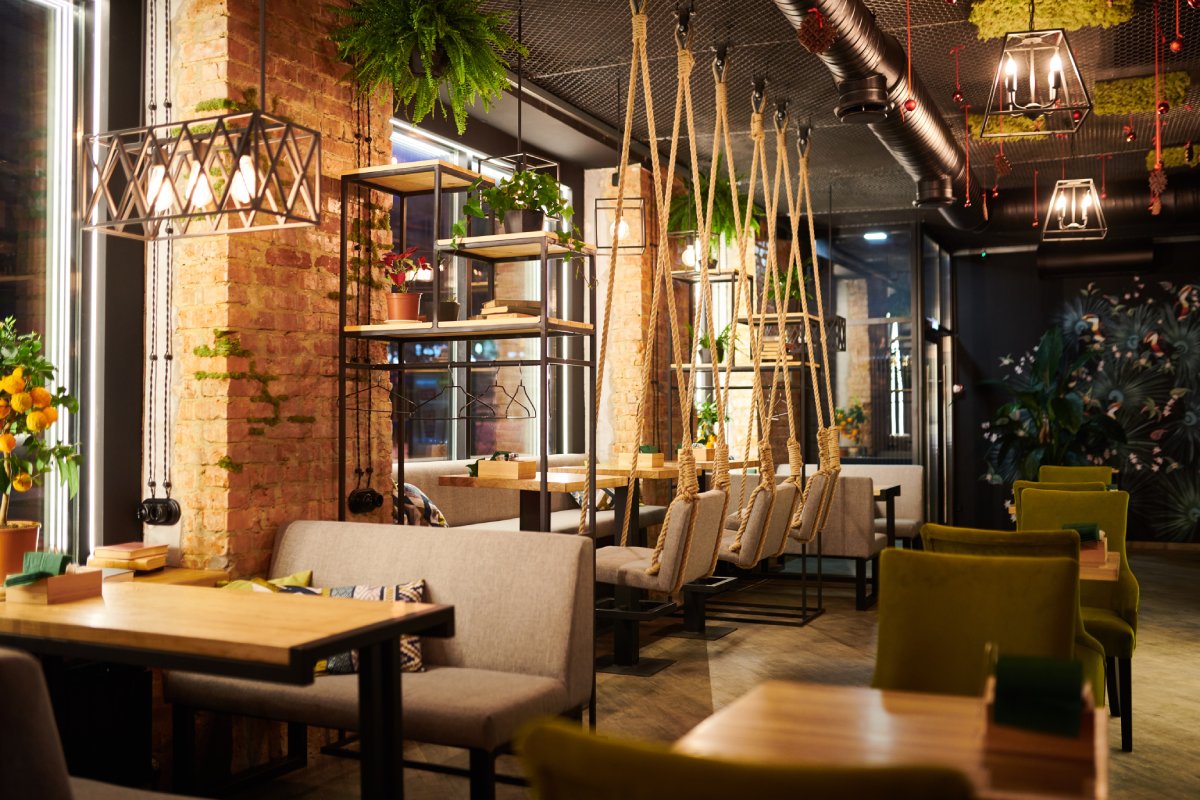 What are the main features of a café?
When designing a café of your own, there are several features to consider. These features are typically divided into the main feature categories of layout, decor, and furniture:
Layout:

the layout of the café should be organised in a way that is conducive to customer comfort and flow. It should be organised to allow for easy movement and navigation, with sufficient space between tables and chairs. It should also be designed to accommodate the café's menu and any special events or promotions. 
Décor:

the decor of a café should be chosen to reflect the atmosphere and culture of the establishment. It should include warm colours (research

colour psychology

before settling on your theme), inviting textures, and attractive artwork or photographs. The goal is to create an inviting atmosphere that encourages customers to stay and relax. 
Furniture:

the furniture should be comfortable and attractive, and should be chosen to complement the café's atmosphere. Sofas, armchairs, and bar stools are all popular choices, and it's important to select furniture that is easy to maintain and clean. Additionally, tables should have an adequate surface area to accommodate plates and drinks (there's nothing worse than going to a coffee shop with tiny tables that wobble every time you put your cup down). 
Overall, the design of a café should be thoughtful and intentional. By considering the layout, decor, and furniture, the café can create a warm and welcoming atmosphere for your customers to enjoy every single day.
How can I design a caf
é
myself?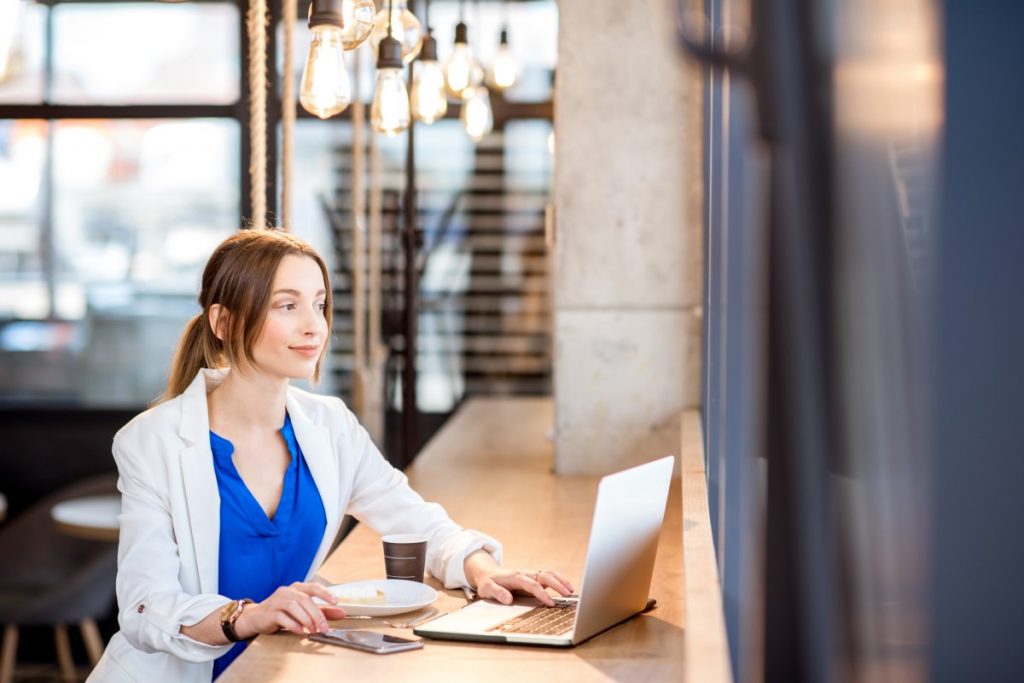 So, how can you go about designing your own café? It can be tricky without prior experience or direction. Creating a good design and atmosphere is essential for a cafe's success. Ideally, we'd recommend seeking out a professional, such as Café Solutions in Sydney, however, if you want to try it yourself, here are some tips to get you started: 
Make the Design Unique and Cohesive:

The design should reflect the cafe's overall vibe and create an inviting atmosphere. Choose a colour scheme and décor that fits the theme and creates a cohesive look.
Utilise the Space:

Make sure to make the most of the space in your cafe. Put in furniture and decorations that add to the atmosphere and don't clutter the space. Utilise vertical space too with shelves, hanging lights, and mirrors to create an illusion of having more space while also creating a brighter ambience. 
Incorporate comfort:

Make sure to create a comfortable atmosphere for customers. Focus on lighting, seating, temperature, and sound levels to make sure customers are at ease.
Add finishing touches:

Don't forget the small details that make the café unique. Consider adding artwork, plants, unique fixtures, and fun props to make the café feel homey and inviting.
Conclusion
By following these tips, you'll be able to create a cosy and inviting café of your own. Just be sure to carry out extensive competitor research before you make any commitments. The last thing you want is to either create a café that is far too similar to that of your competitors or design something that simply cannot compete with the local coffee shops. 
Take your time, do your research, and find your vibe! 
We hope that you've found this article helpful and wish you the best of luck with your new project!