Are you interested in exploring the different types of plantation shutters available? We'll be looking at all manner of frame styles, including the various materials such as wood, vinyl, composite, and aluminium. 
By the end of this article, you should be able to make a well-informed decision as to which material is best suited for your plantation shutters in your home. Let's get started! 
Different types of plantation shutters
Typically speaking, plantation shutters come in three main materials: wood, vinyl, and composite. Although, aluminium frames are certainly rising in popularity as well. With such a variety, it's important to understand the various pros and cons of each material. But first, we are going to look at plantation shutter frame types. Then we'll go deeper into each material. 
Plantation shutter frame types
There are several types of plantation shutter frames, both inside and out. Let's take a quick look:
Inside Mount:
L-Shape Frame: An L-shape frame is the simplest of profiles and will not take any attention away from your beautiful plantation shutters. Simply put, an L-shape frame is a square shape that fits inside the recess of the window opening completely. 

Z-Shape Frame: Z-shape frames are able to mount inside the recess of a window opening, however, will always be flush with the edge and has a decorative trim that surrounds the opening. This is ideal for windows that do not already have an existing trim. 
Outside Mount:
L-Shape Frame: Outside mount L-shape frames are the very same style as the inside mount counterpart, however, the holes are pre-drilled in order for the shutter to attach directly onto the wall and not inside of a window recess. 

Deco Frame: A deco frame also attaches onto the wall surrounding a window, whilst extending the depth slightly and acting as an attractive, decorative trim. 
And that about sums up the various plantation shutter frame types. Now let's get a closer look at the different materials and their benefits.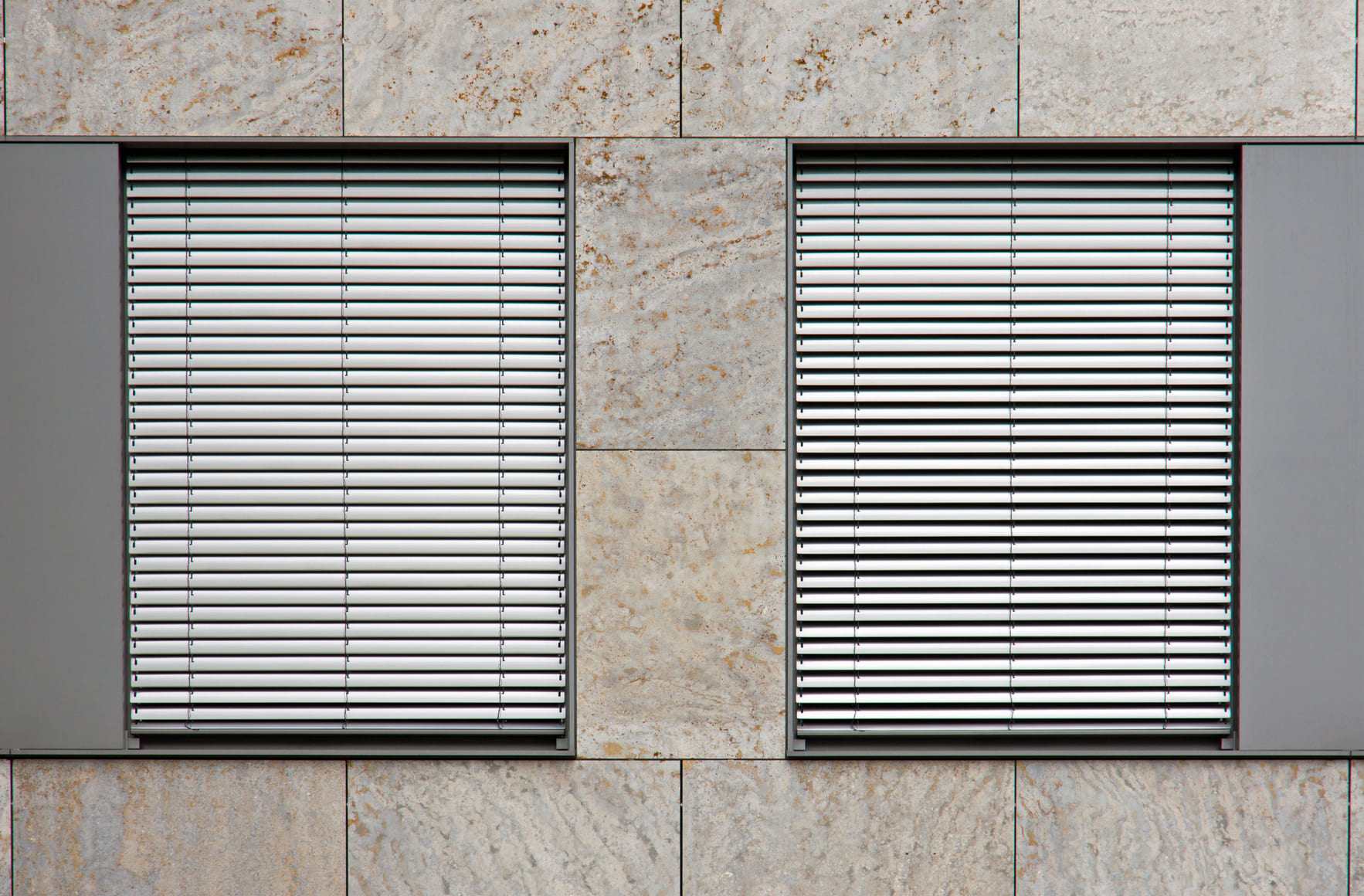 Wood plantation shutters 
Wood plantation shutters are relatively cheap when compared to some of the other materials, however, faux wood is certainly cheaper. In any case, natural wood plantation shutters look so much better than any other material. Wood is easily to keep clean and maintain, they're durable and can add genuine value to your home, and you can easily customise wood plantation shutters to fit your home. They're energy efficient and also very ideal for controlling the natural light in your home. 
Vinyl and pvc plantation shutters 
As far as vinyl shutters are concerned, they offer a number of excellent benefits. For one thing, the material is think enough to prevent any heat from escaping. In addition, it can also block many of the UV rays from entering your home during the summer, preventing the temperature in your home from getting out of control. Further to that, you can also block out all light, allowing a blackout effect for those hangover days! 
As for PVC shutters, if you are on a low budget, then PVC shutters are likely your best option as they are cheaper than wooden shutters. Vinyl is a durable material which is also quite resistant to scratches. That, and it is resistant to moisture and humidity. This favoured material is lightweight, and thus not recommended for large windows without any dividing rails to offer ample support. That said, vinyl is perfect for small windows. 
Composite plantation shutters
Composite shutters (AKA faux wood or fake wood) are made from a type of manufactured wood produced from MDF (medium density fibre boards). These are then covered in either a vinyl or PVC layer. Due to that blend, composite plantation shutters actually have a similar structural integrity to natural wood shutters, only with water and humidity resistance. 
Comparatively, composite shutters are a cost-effect, low maintenance alternative to regular wood. However, composite shutters cannot be re-varnished once they've been fit. Regular wood on the other hand is fine.  

Aluminium plantation shutters
Aluminium is known for being a rather strong material and an excellent outdoor choice. These can span wide areas with a single panel making them excellent for large windows. In addition to that, locks can be added for additional security. They also offer amazing durability, and can look just like timber shutters when purposed properly (e.g., with custom powder coat colours to achieve a wood grain look), otherwise, the colour range is quite vast compared to other materials. Further to that, aluminium is highly recyclable, so at the end of your plantation shutters' long life cycle, then can easily be upcycled into something else.  
Different styles of plantation shutters
Depending on the material and frame type, you can choose from many different types of plantation shutter styles. It all comes down to budget, and the current décor in your home. If there is a certain style you want to go for but you aren't sure, we recommend reaching out to a local supplier such as Perth's Boutique Plantation Shutters for some further advice. 
Conclusion on different types of plantation shutters
There are many different styles and materials options when it comes to plantation shutters in your home. If you are on a real budget, vinyl and composite (faux wood) will serve you well. Otherwise, aluminium and natural wood can be some amazing alternatives for your home, boasting longevity, durability, and an aesthetic charm and simply cannot be matched. 
Whatever the case, plantation shutters are stylish and an easy alternative to hanging curtains or any other, inferior type of blind.
Article Categories:
House